We live in such a beautiful place, it's hard to resist taking photos!  Now your favorite photos of Belvedere can reside somewhere besides on your phone, camera, or Facebook page.  The photo contest is a great way to share your Belvedere photos with your friends and neighbors.  Click on the contest link to the right of this blog to submit your photos and see what other photos have been entered.  For further inspiration, take a look through past years' submissions.
Okay, not great art, but just for fun, here are a few photos from the Labor Day Parade and Concert-in-the-Park with dance band Neon Velvet.  Were you there?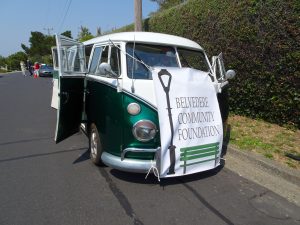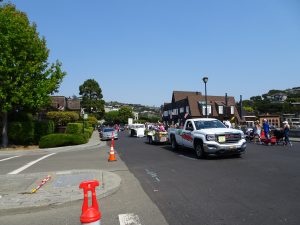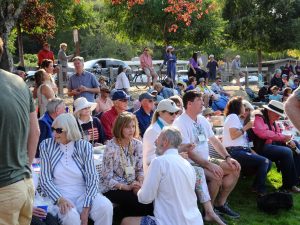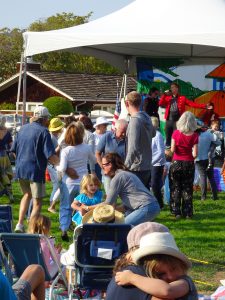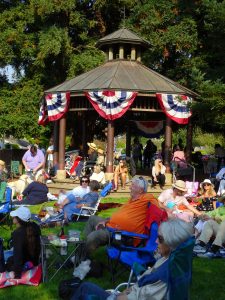 Belvedere Community Foundation is thrilled to introduce our new website!  Our goal is to keep our community of donors and grant recipients informed and engaged.  We would love your feedback; please click on Contact Us at the top right-hand side of the screen and send us your comments.
First, a big thank you to Jessica J. Miller for the gorgeous photos gracing the top of our home page.  Early on a frosty morning in January 2017, Jessica pulled on a parka over her flannels and headed over to the sea wall to document a stupendous sunrise.  That was just the beginning of a long day of photographing Belvedere, ending with a sunset over the western hills.  We limited the number of display photos to four but placed a fifth in the Donate box below.  If that spectacular sunrise doesn't inspire you to donate, nothing will!  To see more of Jessica's work, visit her website: http://jessicajmiller.com/.
We've updated our content in a few areas, so please take a tour.  In particular, we've reorganized our Projects section to provide more information about the projects and organizations we have recently supported.  Most of our grants go to organizations with their own websites, and we've provided links to those websites.  For projects without their own websites, such as the Belvedere Lanes Initiative and Clean and Green Day, we've added our own content.  Dave Gotz at the Landmarks Society went above and beyond in providing historical photos for those projects – Thanks Dave!
This website is still a work in progress, so don't be surprised if you notice changes and additions over the next few months.  We'll be adding a history section (the link currently displays but doesn't work) and will be changing some images as we refine the look of the website.
This blog is also new, inspired by a comment made by James Campbell last year.  He wondered if BCF could provide more frequent updates than just the annual newsletter.  We thought that more communication was a great idea and that the website was the perfect place to add more information than can go in a newsletter.  Look for a blog post every month or so.  We'll cover a wide range of topics, from projects we are funding to the people behind the projects, and add some fun facts and photos.
James also provided the newsletter team with photos from this year's activities at Harvey's Garden in Blackie's Pasture.  Due to space limitations we weren't able to include all of them, so here they are below.  What a beautiful day the volunteers had for gardening – looks like they're having a blast!  If you want to know the name of that gorgeous plant with the spikes of orange flowers, or what any of the other plants are for that matter, head over to Harvey's Garden and look for the the easy-to-read white-on-black plant markers.  Fall is planting season, so if you are thinking of renovating your garden, take a look at Harvey's Garden to see what works in our microclimate.  You can find more information about Harvey's Garden at the Marin Master Gardeners website:  http://marinmg.ucanr.edu/Community_Service_Projects/Demonstration_Gardens/Blackies_Pasture/